Level39
Address: Level39, One Canada Square, Canary Wharf, London E14 5AB
Telephone: +44 (0)20 3668 3600
WWW: https://www.level39.co/
Situated in the heart of Canary Wharf, Level39 is home to more than 200 startups, ranging from small operations to teams of 30-plus. It is the biggest hub of fintech talent in London and, possibly, in the world.
In addition to hosting The Thalesians, Level39 is home to BABB, Cuemacro, Draper&Dash, eToro, Maxeler, mongoDB, Tesla, and many other established and up-and-coming companies.
The University of Oxford, Christ Church
Address: Christ Church, St. Aldates, Oxford OX1 1DP
Telephone: +44 (0)1865 276150
WWW: https://www.chch.ox.ac.uk/
Our schools take place at one of the constituent colleges of the University of Oxford, the oldest university in the English-speaking world and the world's second-oldest university in continuous operation. Teaching at Oxford goes back as far as 1096.
There are 38 constituent colleges at Oxford and a full range of academic departments organised into four divisions. Christ Church, or Ædes Christi in Latin, is a constituent college of the University of Oxford. It is colloquially known as The House. The college, especially its dining hall, have been featured in the Harry Potter movies.
Sixty-nine Nobel Prize winners, four Field Medalists, and six Turing Award winners have studied, worked, or held visiting fellowships at the University of Oxford.
For all participants, accommodation on Oxford's campus will be provided. You join a distinguished company of scholars who lived in these very rooms: Lewis Carroll, Albert Einstein, William Ewart Gladstone, Robert Hooke, John Locke, Sir Robert Peel, and others.
London Marriott Hotel Canary Wharf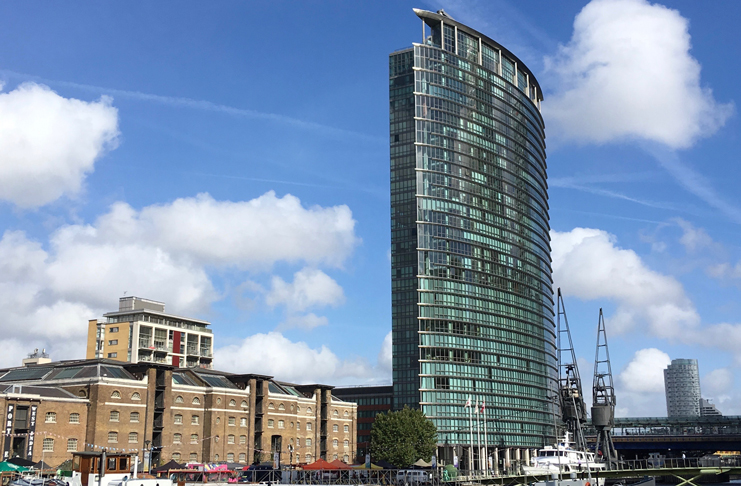 Address: 22 Hertsmere Road, Canary Wharf, London E14 4ED
Telephone: +44 (0)20 7093 1000
WWW: https://www.marriott.co.uk/hotels/travel/loncw-london-marriott-hotel-canary-wharf/
Ideally situated on the waterfront, just moments from East London's most celebrated attractions, this hotel provides an excellent destination for work and play. Spacious rooms and suites are equipped with plush signature bedding, Chromecast-enabled TVs and floor-to-ceiling windows with views of Canary Wharf and West India Quay. Manhattan Grill features a delicious daily breakfast and steakhouse favourites for lunch and dinner; G&Tea Lounge specialises in Afternoon Tea and craft cocktails. The hotel features a 24-hour fitness centre and a relaxing sauna. Other facilities include a full-service business centre and 19 versatile event spaces for meetings and social gatherings. The hotel is convenient to local attractions including Canary Wharf, West India Quay, the East London Docklands, ExCeL London, The O2 and Queen Elizabeth Olympic Park.
City University Club
Address: 42 Cruthced Friars, London EC3N 2AP
Telephone: +44 (0)20 7863 6680
WWW: https://www.cityuniversityclub.co.uk/
The City University Club (CUC) is a lunch club in the heart of the financial area of London. It is the ideal place for lunch or simply a drink at the bar. The Club offers a first class meal in discreet circumstances for a modest price.
Originally established in 1895 by Oxbridge graduates who wanted a lunch club in the City. The link with the universities remains, but membership is now much wider, embracing both sexes and many professions. The Club's new premises as of 29th January 2018 are at 42 Crutched Friars, London EC3N 2AP, which used to house the Lloyds Club.
Members joining the Club find the atmosphere equally conductive to lunching with friends or on their own at the club tables. The food is first-class, the wine-list comprehensive and the service excellent. The Club is open for lunch Monday to Friday throughout the year, closing only between Christmas and the New Year.
The Club enjoys reciprocity with over 450 of the finest clubs throughout the world including many in London and other parts of the country.