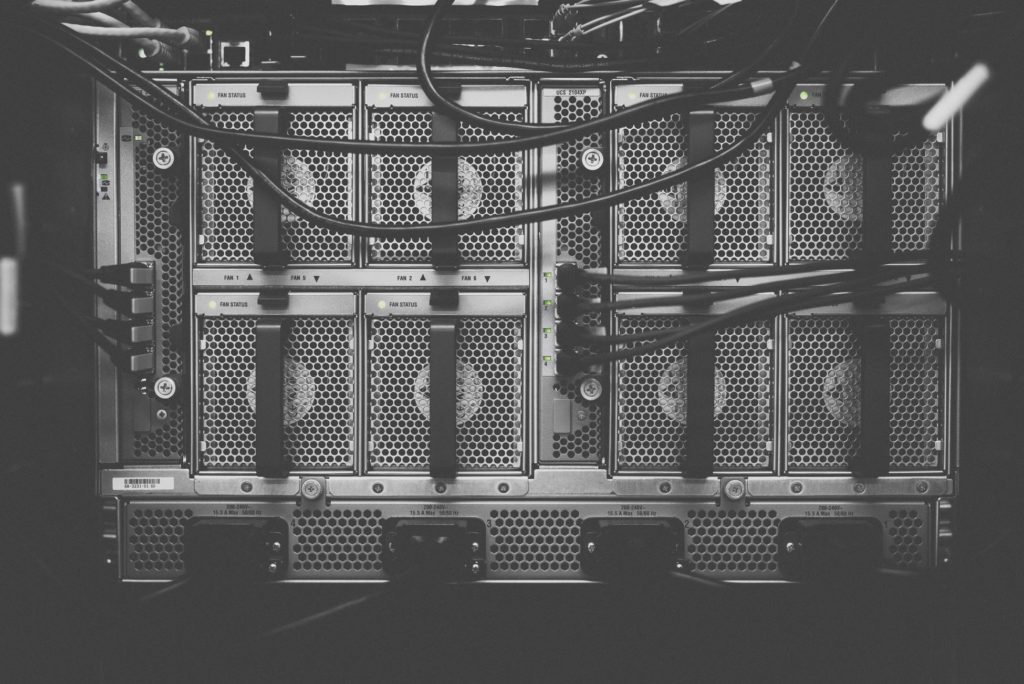 As Boston we've built our reputation on supplying award winning hardware from the industry's top names. Having forged relationships with the key players in the HPC arena, we are at the leading edge of new technology and are always first to market with innovative new solutions.
Working in close partnership with Supermicro, Boston have introduced their SuperServer and A+ Server ranges to the UK and Europe while building on our own range of server and storage solutions in the more recent years.
Whether you're in the market for a simple NAS box or a rackmount Fibre Channel SAN, we can help you find the right storage solution to meet your requirements.
Our complete range of solutions from Cloud to Converged, Big Data, and VDI: Boston are committed to providing customized solutions tailor-made to your requirements.
Boston offers a wide range of competitively-priced, high-performance workstations, ranging from single-processor compact desktops all the way up to fully-immersed liquid-cooled pre-overclocked powerhouses.
Thanks to close partnerships with Supermicro, Intel, and Mellanox, Boston have a vast array of networking solutions to suit any requirements.
Caspian One's FinTech division spans traditional Capital Markets, Financial Intitutions, Buy-Side, Information Providers, and frontier tech startup companies; with active projects across the globe.
Digital product, core development, business change engineering, infrastructure and platform support, along with analytics and data-led technologies make up our primary financial sectors; with each of our practice leads aligning their capabilities to a specific market, tech stack/language and networks of clients and freelancers.
Our deepest expertise lies in the front office, kdb+/q, and eTrading, with our success linked to rich historic networks, deep foundations at London-based tier one/two investment banks, and international achievements in North America, the USA, and the Asia-Pacific (APAC).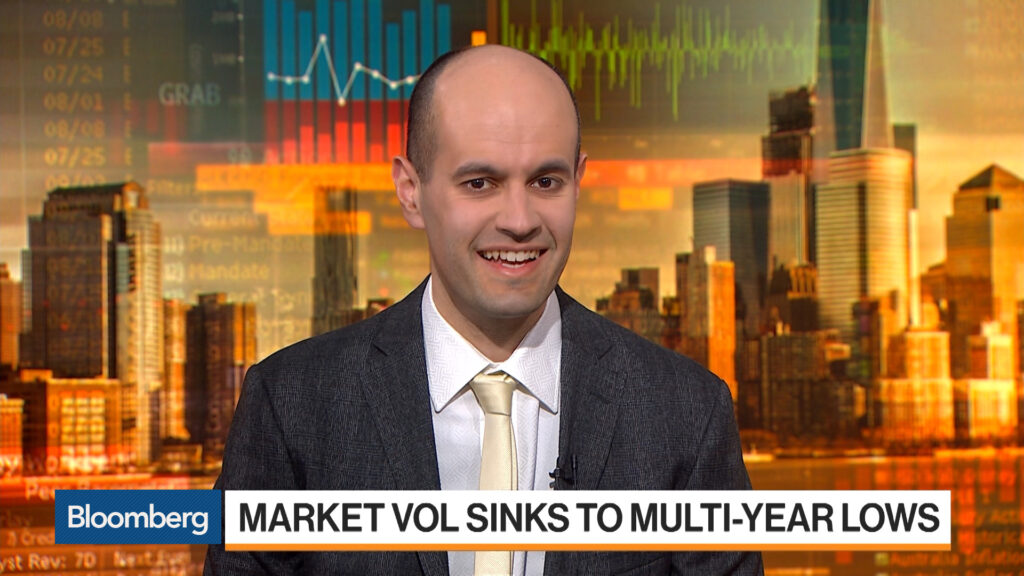 Cuemacro is a company focused on understanding macro markets from a quantitative perspective, in particular currency markets. Our goal is understand how data can be used to deepen understanding of macro markets. We use both existing and innovative data sources to create systematic strategies, analytics, and data indices.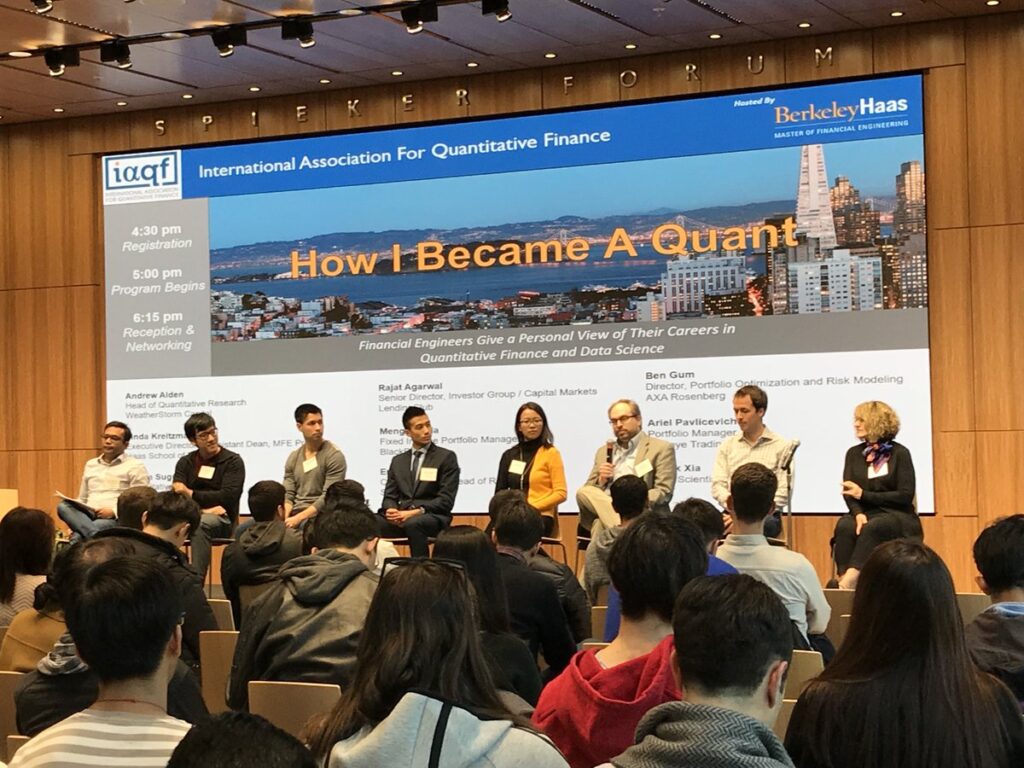 International Association for Quantitative Finance (IAQF)
The IAQF is the not-for-profit, professional society dedicated to fostering the profession of quantitative finance by providing platforms to discuss cutting-edge and pivotal issues in the field. Founded in 1992, the IAQF is composed of individual academics and practitioners from banks, broker dealers, hedge funds, pension funds, asset managers, technology firms, regulators, accounting, consulting, and law firms, and universities across the globe.
Through frank discussions of current policy issues, sponsoring programmes to educate the financial community, and recognizing the outstanding achievements in the field, the IAQF acts as a beacon for the development of quantitative finance. Throughout its history, the IAQF's pre-eminent leadership has positioned us to respond with savvy to the evolving needs of the financial engineering community. The IAQF's programs—from our area-specific committees to our monthly panel discussions to the Financial Engineer of the Year Award—are designed to provide our membership with uniquely valuable activities to enhance their work in the field and opportunities to network and socialize with their colleagues.
Since the company's inception, Kx's singular goal has been to provide its customers with the fastest, most efficient, and most flexible tools for processing real-time and historical data to derive actional insights that drive critical business decisions. This focus has enabled us to become the worldwide leader of in-memory, time-series databases and streaming analytics.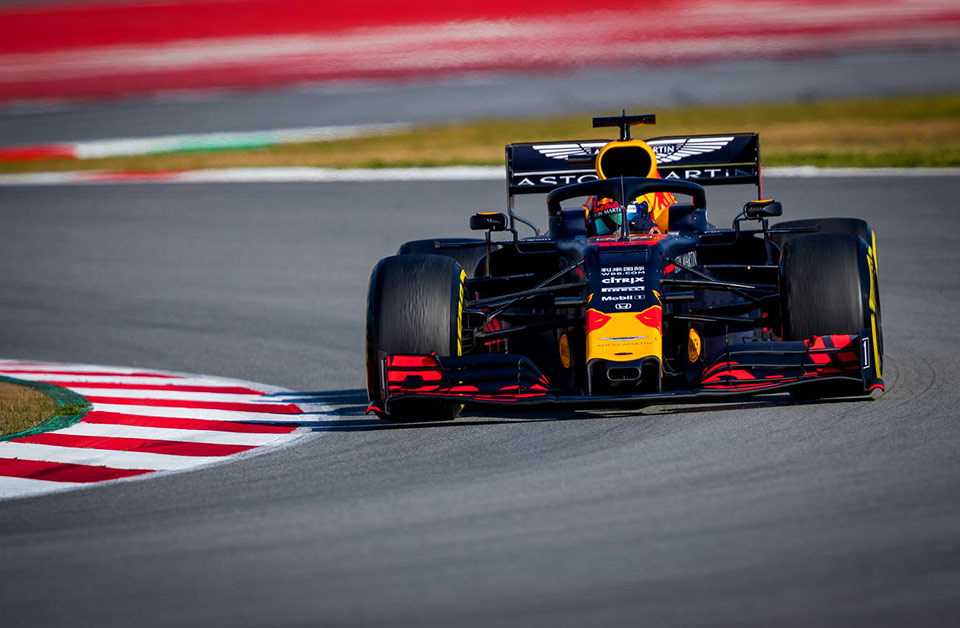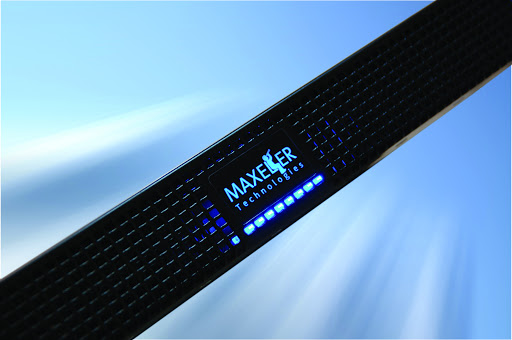 Want to improve your Software? Done.
Let us clean your software, any software! From Excel spreadsheets to SQL databases, Cobol and Fortran to C++ and Hadoop. Our general purpose smart computing platforms and workflows optimize data movement, reducing cost, time, and dependency on legacy tech.
Easy! Using 17 years of Maxeler experience.
When your legacy code is holding you back. When your needs, clients or regulatory reporting demands exceed your budget. If time matters, or size and weight matter for data processing in the field and in the data centre.
We pioneered a supercharged form of computing loved by the most demanding computer users in the world—scientists, designers, artists, and gamers. For them, we've built the equivalent of a time machine.
Fueled by the insatiable demand for better 3D graphics, and the massive scale of the gaming market, NVIDIA has evolved the GPU into a computer brain at the exciting intersection of virtual reality, high performance computing, and artificial intelligence.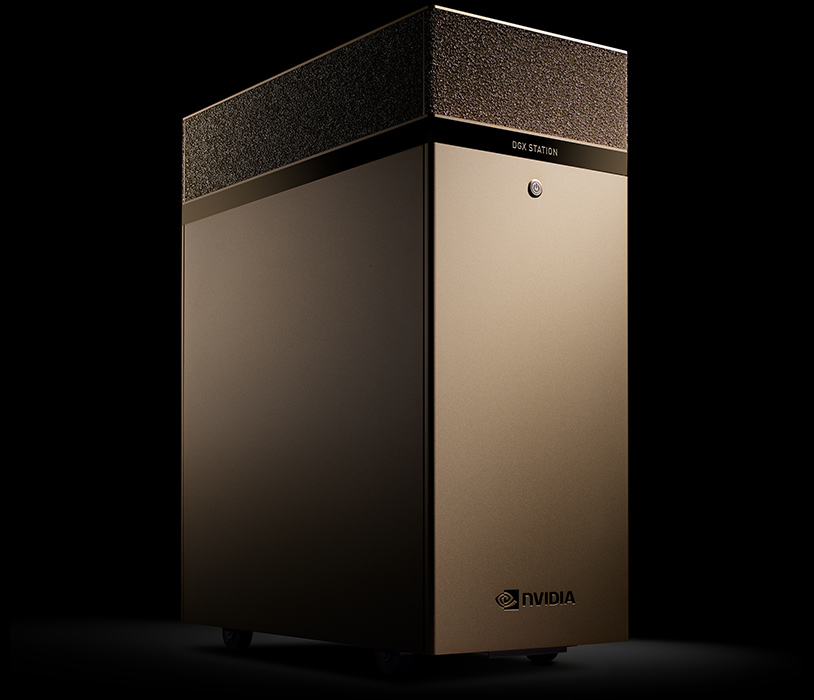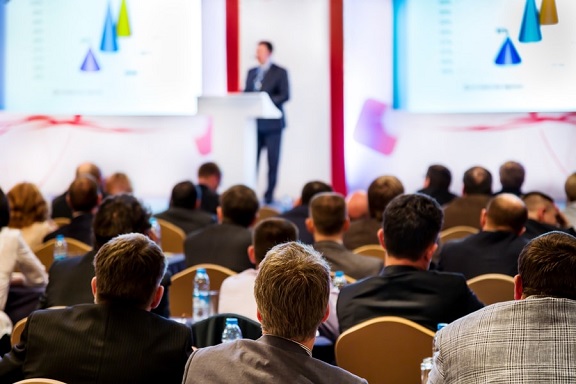 WBS Training Ltd organizes workshops and conferences for the capital markets and treasury divisions of investment companies worldwide, with all our efforts centred solely on the education of our clients. WBS Training does not operate to present dozens of events every year. Instead we select only the most innovative, pertinent, and dynamic subjects, thus bridging the gap between the latest theoretical developments through to proven practical trading floor requirements. Therefore, we aim to ensure that such requirements can be effectively implemented in the real financial world.
Our depth of experience within the training environment provides us with a greater knowledge and understanding of what our clients require from financial business training. This promotes the unique position of us delivering the quality and service that is crucial to our client's continued success and competitive advantage in the market place.
We have a flexible approach which allows for a more personal relationship with our clients. Furthermore, we do listen to what our clients want. WBS Training looks forward to meeting your company's ever changing requirements, and welcomes you to our website.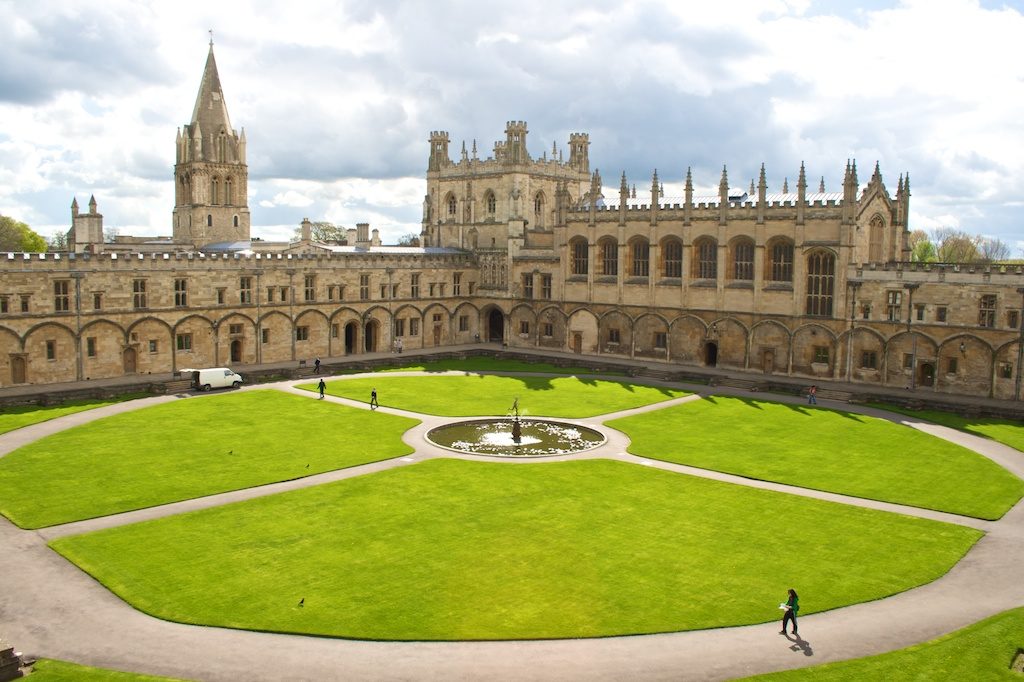 Christ Church, one of the largest colleges of Oxford University, is strongly committed to teaching and research. A large body of academics teach their students in tutorials, a system which enables undergraduates to work with experienced tutors in small groups.
The subjects offered at Christ Church covers the whole spectrum, including Arts, Social Sciences, and Physical Sciences.
There is also a thriving and multi-disciplinary graduate community. Both undergraduates and graduates benefit from the college's central location, its excellent library, and its beautiful setting, adjacent to Christ Church Meadow. Other facilities include the Picture Gallery (containing a rich collection of paintings and drawings), the Art Room, and the Music Room.
Christ Church, like the other colleges, is an independent charity but also forms part of the University as a whole; undergraduates and graduates are members of both the college and the University.
Undergraduate teaching takes place partly in college (in tutorials), but also in University lecture-rooms or laboratories. Graduates enjoy the social life and support available in college, but the main emphasis of their research activity is generally their Faculty or Department. There are normally over 400 undergraduates in all at Christ Church, and about 175 graduates.
Christ Church is famous for its connection with two functional figures: Alice in Wonderland, the creation of the 19th-century mathematics tutor Charles Lutwidge Dodgson (Lewis Carroll), and Harry Potter (the film version of Hogwarts was partly based on Christ Church Hall). But there have been many real-life alumni of historical importance: among them John Locke the philosopher (who was actually thrown out for his then controversial opinions); William Penn, who founded Pennsylvania; W. E. Gladstone, four times Prime Minister (a splendid portrait of him by Millais hangs in the Hall); the poet W. H. Auden; Frederick Lindemann, scientific adviser to Churchill; and many others. Albert Einstein too was briefly given hospitality and membership of the college, when he fled to England from Nazi persecution.
Imperial College London is the only UK university to focus entirely on science, engineering, medicine, and business. Our international reputation for excellence in teaching and research sees us consistently rated in the top 10 universities worldwide.
Imperial grew out of Prince Albert's vision of an area for culture, including the Royal Albert Hall, Imperial Institute, numerous museums, and the Royal Colleges that would go on to form the college. In 1907, Imperial College was established by Royal Charter, merging the Royal College of Science, Royal School of Mines, and City and Guilds College. In 1988, the Imperial College School of Medicine was formed by combining with St. Mary's Hospital Medical School. In 2004, Queen Elizabeth II opened the Imperial College Business School.
The colleg'es main campus is located in South Kensington, and it has an innovation campus in White City, a research field station at Silwood Park, and teaching hospitals throughout London. The college was a member of the University of London from 1908, becoming independent on its centenary in 2007.
Imperial has an international community, with more than 59% of students from outside the UK and 140 countries represented on campus. Student, staff, and researcher affiliation include 14 Nobel laureates, 3 Field Medalists, 2 Breakthrough Prize winners, 1 Turing Award winner, 74 Fellows of the Royal Society, 87 Fellows of the Royal Academy of Engineering, and 85 Fellows of the Academy of Medical Sciences.
Machine Learning Institute (MLI)
Quantitative finance is moving into a new era. Traditional quant skills are no longer adequate to deal with the latest challenges in finance. The Machine Learning Institute Certificate offers candidates the chance to upgrade their skill set by combining academic rigour with practical industry insight.
The Machine Learning Institute Certificate in Finance (MLI) is a comprehensive six-month part-time course, with weekly live lectures in London or globally online. The MLI is comprised of 2 levels, 6 modules, 25 lecture weeks, assignments, a practical final project, and a final exam which can be taken from any global location online using our live invigilation platform.
This course has been designed to empower individuals who work in or are seeking a career in machine learning in finance. Throughout our unique MLI programme, candidated work with hands-on assignments designed to illustrate the algorithms studied and to experience first-hand the practical challenges involved in the design and successful implementation of machine learning models. The MLI is a career-enhancing professional qualification that can be taken worldwide.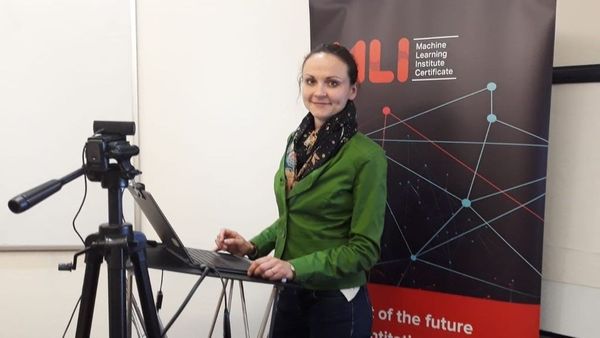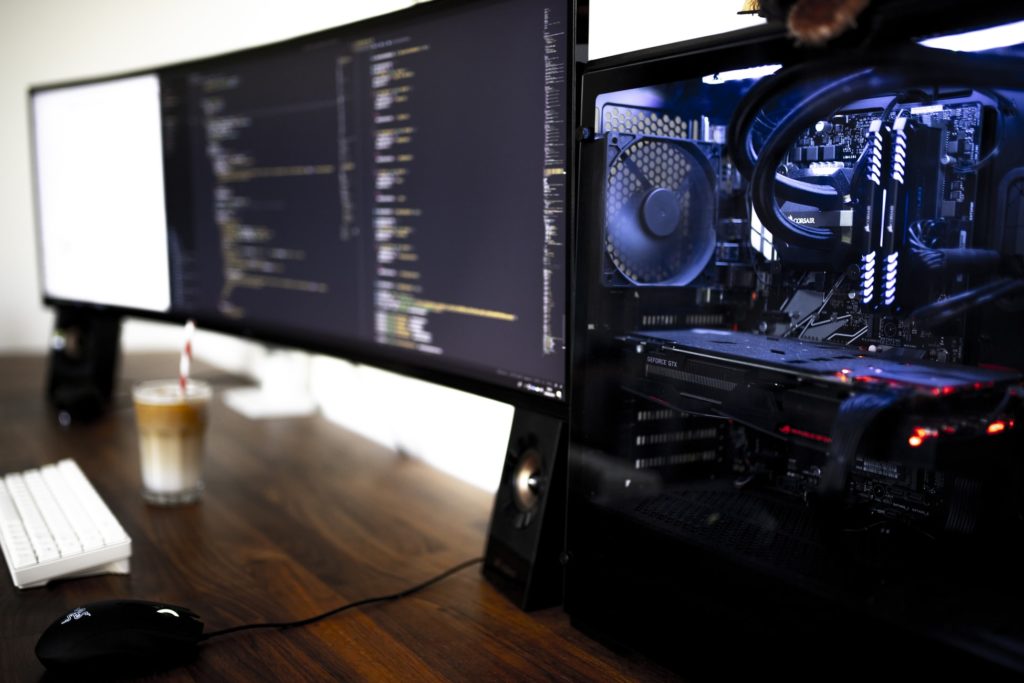 The Quantitative Developer Certificate (QDC)
The objective of the course is to develop fundamental skills of quantitative developer role. The course is of an introductory level and does not require programming experience. The course is designed by practitioners from quantitative finance with experience in model development for derivative pricing and systematic trading. The primary coding languages of the course are Python and C++. As it is essential in finance to work with time series data we introduce the database kdb+/q and the language q, which are the leading solutions for storing time series.
The course consists of 5 Modules: Python for Finance, C++ fundamentals, and use cases from quantitative finance; data structures and algorithms in C++; databases in finance (kdb+/q); design of systematic trading platforms.
Throughout the course sample test questions from quant interviews will be provided.